StonerShake will be changing name soon,
read more
...
What others have to say #stonershake
No artificial flavouring
Available in 4 tasty flavours
Mixed with the best ingredients
Fine Oats
Whey protein
Rice flour
Sunflower seeds
Chia seeds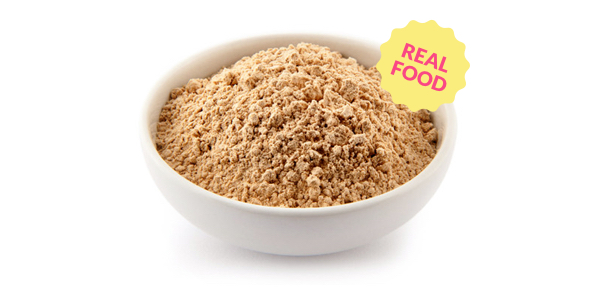 Coconut*
Cacao*
Cane sugar
Spinach
Freeze dried Fruits*
100% daily nutritions
No maltodextrin
Only real fruits
No junk food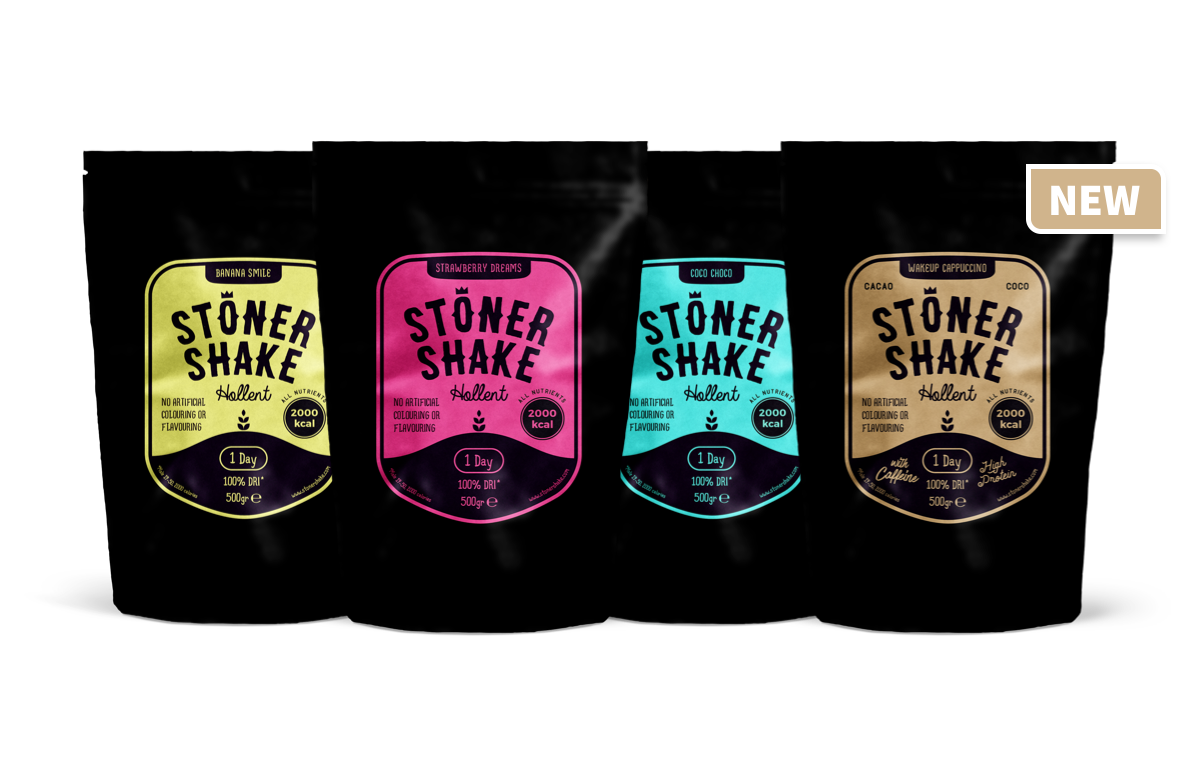 No preservatives
90 million probiotics
No artificial flavouring
No artificial colouring
Latest reviews
Average rating:
29 reviews
May 26, 2017
Used competitor for 2 months, switched to Stonershake and am likely to stay
I started using pulverdrinks for breakfast and lunch two months ago and I absolutely fell in love with this way of eating (I always dreaded the daily grind of "where/what should we eat today"). I used a competitor which tasted great but had a lot of added sweeteners. This was the time to look for an alternative, I found two that were compliant with my goals (enough protein, no artificial sweeteners and good taste). The first alternative I tried just didn't taste good so there was only stonershake left and after todays "Banana smile" and adding 400ml water instead of the 300ml, I'm filled with joy (and stonershake).I still have to get used to the chia seeds (I'm constantly trying to bite on them) but I have high hopes for Stonershake. I usually don't write reviews but your product definitely deverse my time!
Apr 6, 2017
Great product, great communication
First off, I really appreciate how fast you get responses from Stoner Shake. When there was some uncertainty about international shipping, Maurice was super quick to answer and provide all the info I needed.As for the product: These are the best "shakes instead of lunch" I've tried so far. Great taste, texture, feeling of satiety and most importantly: some variation. I have to say though that as I'm an athlete one bag for four meals becomes three meals for me, I need quite some energy. Still a good deal though and a good way to avoid the typical lunch traps at work. I especially like the Chocolate/Coconut flavor.
Feb 19, 2017
While the texture is unusual, once you get used to that it really is quite enjoyable for powdered food. Stonershake comes with one pack per meal, allowing you to mix one in the morning and take three more with you and mix them in around the day to have a full day worth of nutrition even when you don't have time to eat.
Dec 17, 2015
Love the recipe / high shipping rates
I really enjoy the product en love the natural recipe. But with the current shipping rates to the USA and duty charges it's almost not worth it for a tryout pack. Love the product though!
Nutritional value
One Stonershake Meal contains 500 kcal of energy and more than 25 grams of high-quality protein, as well as a healthy dosage of vitamins A, D, E, K, C, B1, B2, B3, B6, B9, B12, B7, B5, plus all 14 essential minerals and fiber.
Minerals and Vitamins
Chart is based on 4 Stonershake meals (RDA, 2000 kcal reference diet). Your inividual needs will vary.
Read the changelog
Minerals

Calcium
1.65 (g)

206%
Chloride
2.32 (g)

101%
Chromium
60 (ug)

171%
Copper
2.10 (mg)

234%
Iodine
172 (ug)

115%
Iron
8.77 (mg)

110%
Magnesium
726 (mg)

173%
Manganese
10.03 (mg)

436%
Molybdenum
333 (ug)

739%
Phosphorus
2.7 (g)

398%
Potassium
2.08 (g)

104%
Selenium
194 (ug)

352%
Sodium
1.61 (g)

107%
Sulfur
2.06 (g)

103%
Zinc
19.07 (mg)

173%

Vitamins

Vitamin A
3057 (IU)

102%
Vitamin B6
9.3 (mg)

716%
Vitamin B12
10.3 (ug)

430%
Vitamin C
133 (mg)

148%
Vitamin D
940 (IU)

188%
Vitamin E
43 (IU)

213%
Vitamin K
90 (ug)

100%
Thiamin
10.03 (mg)

100%
Riboflavin
10.15 (mg)

781%
Niacin
18.72 (mg)

117%
Folate
418 (ug)

104%
Pantothenic Acid
15.6 (mg)

312%
Biotin
45 (ug)

150%
Choline
340 (mg)

136%
Already got the munchies...?
Order now
Keep up to date with StonerShake
Join our newsletter to hear about updates from your Highness.